Low-Fat Salmon Burgers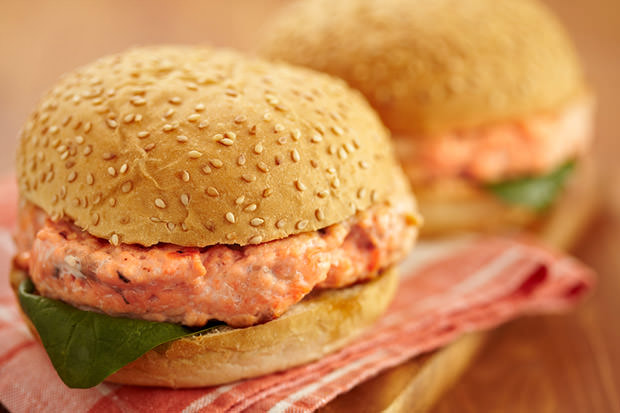 This is a beautiful low-cal alternative to standard beef burgers – and still juicy and delicious. You can experiment with burger fixings on the buns if you'd like.
Bon Appétit!
Ingredients:
1 ½ pounds salmon fillet
2 tablespoons dry bread crumbs
1.3 cup fresh parsley
2 tablespoons chopped green onion
1 lemon
2 teaspoons seafood seasoning
1 tablespoon olive oil
Preparation:
First of all, cut the salmon fillets into chunks, then combine with the parsley, bread crumbs, green onion, seafood seasoning, lemon juice in a food processor. Spray salt and black pepper on top and pulse until the salmon is completely chopped. Separate the mixture into four patties.
Heat the olive oil in a skillet over high heat. Fry the patties for about 4 minutes per side – wait until they turn golden brown. That's when they are the best!
From Around The Web
Popular on Diet.st