Low-Fat Tuna Teriyaki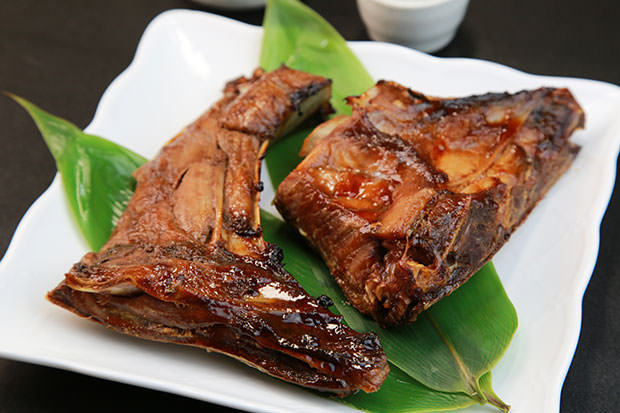 It's delicious straight from the grill, and that exotic name isn't just for showing off – you've probably tried only a few things that resemble the teriyaki.
Bon Appétit!
Ingredients:
4 tuna steaks
1 large minced clove garlic
1 tablespoon Chinese rice wine
2 tablespoon light soy sauce
1 tablespoon minced fresh ginger root
1 teaspoon vegetable oil
Preparation:
Preheat your grill to medium heat.
Mix the soy sauce, rice wine, garlic, and ginger together in a shallow dish. Place the tuna in the marinade and turn it around until it's fully coated. Cover the dish and let it refrigerate for at least 30 minutes (40 is optimal).
Remove the tuna from the marinade and discard the remaining liquid. Brush both sides of the steaks with some oil.
Grill the tuna until fully cooked, which should take about 5 minutes per each side.
From Around The Web
Popular on Diet.st