Low-Fat Vegan Fettuccine Alfredo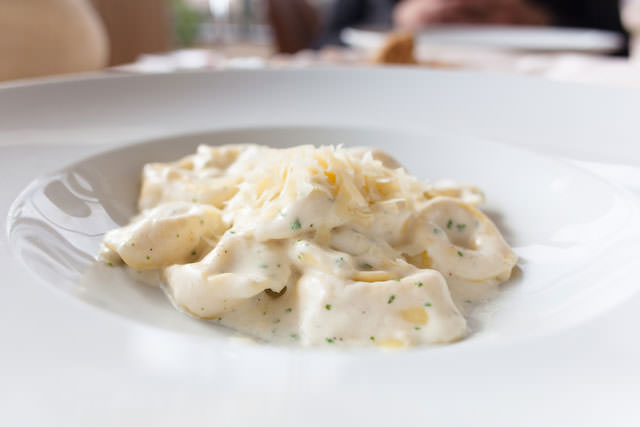 Another Meatless Wednesday is here! Today, we will be preparing this amazing Italian dish vegan style, and it is bound to have you asking for seconds.
Bon Appetite!
Ingredients:
340 g eggless fettuccine
120 g soy cream cheese
2 cups unsweetened soy milk
3 tpsb nutritional yeast
1 tbsp grated lemon zest
Salt and pepper to taste
2 tbsp virgin olive oil
3 cloves of garlic, chopped
½ cup chopped parsley leaves
Preparation:
Follow the directions on the package to cook the fettuccine.
Strain, and leave a cup of the water you used to cook fettuccine, you will need it later.
Use a blender to mix soy milk, soy cream cheese, lemon zest, nutritional yeast and salt and pepper to taste. You should get a smooth mash.
Put oil and garlic in a skillet until the garlic starts to sizzle, then add the mixture from the previous step and a ½ of the pasta water. Cook it all until it turns creamy.
Remove the skillet from the heat and add parsley and fettuccine; mix it all together.
Serve sprinkled with some nutritional yeast and pepper.
From Around The Web
Popular on Diet.st