Low-Fat Vegetarian Lasagna With Polenta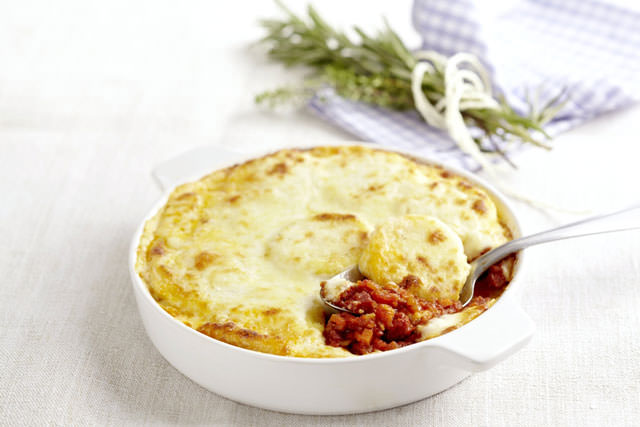 An incredibly easy dish to make, and within a short time span as well. Vegetarian and low-fat – a perfect combination for a light meal that will actually fill you.
Bon Appétit!
Ingredients
½ jar bottled marinara sauce
1 package polenta
¼ cup pesto
1 cup shredded mozzarella cheese
¼ cup pine nuts
Preparation
Oil your baking dish and preheat the oven to 375 degrees.
Cut the polenta into ¼ inch thick slices. Put a single layer of polenta in the bottom of the dish, then spread a really thin layer of pesto over the polenta. Take a spoon and gently pour the sauce over the polenta, then top with another layer of polenta and sauce.
Bake it uncovered for 25 minutes, then turn on the broiler. Top the polenta with pine nuts and cheese and broil until everything is nice and toasty.
From Around The Web
Popular on Diet.st