Mahi Mahi On A Plank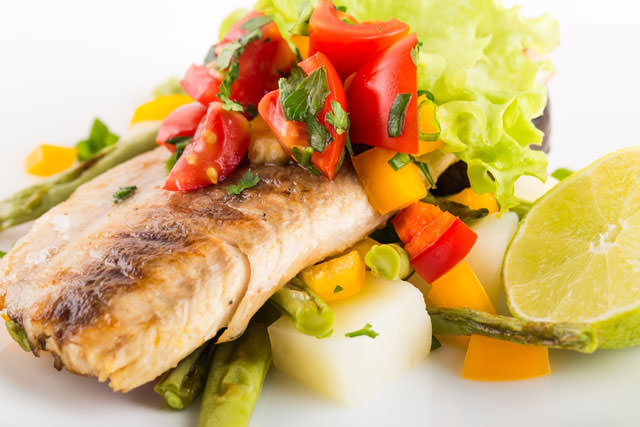 This is not a dish that you can simply bang out in matter of minutes. It requires some preparation and care, but it more than pays off with its incredible flavors and the spectacle of grilling using a plank. You don't have to use mahi mahi, by the way. You can go with pretty much any fish.
Ingredients
1 cedar plank
6 mahi mahi fillets
1 cup teriyaki sauce
2 mangos, diced
1/2 red bell pepper, chopped
4 green onions, chopped
1 tablespoon fresh cilantro, chopped
1 jalapeno pepper and chopped
salt and pepper to taste
1/2 teaspoon garlic powder
1 teaspoon fresh lime juice
1 teaspoon lemon juice
2 teaspoons olive oil
1 teaspoon chipotle seasoning
1 teaspoon red pepper flakes
1 teaspoon hot-pepper sauce
Preparation
Mix mangos, green onion, bell pepper, jalapeno pepper and cilantro in a medium bowl. Add lime juice, garlic powder and salt and pepper. Stir and refrigerate until serving.
Place the cedar plank in water for 2 hours or more. Coat the mahi mahi fillets with teriyaki sauce, cover and leave to marinate for an hour at the least.
Prepare the grill by heating one half more than the other. Sprinkle lemon juice over the fillets, add chipotle seasoning, hot pepper sauce and red pepper flakes. Put the fillets on the plank.
Put the plank over the hotter part of the grill. Cover and cook for about 10 minutes. Move to the cooler part of the gril and cook for another 10 minutes.
Pour the mango salsa over the fillets and serve while still hot.
Bon Appetite!
From Around The Web
Popular on Diet.st