Meatless Wednesday: Tomato Basil Spaghettini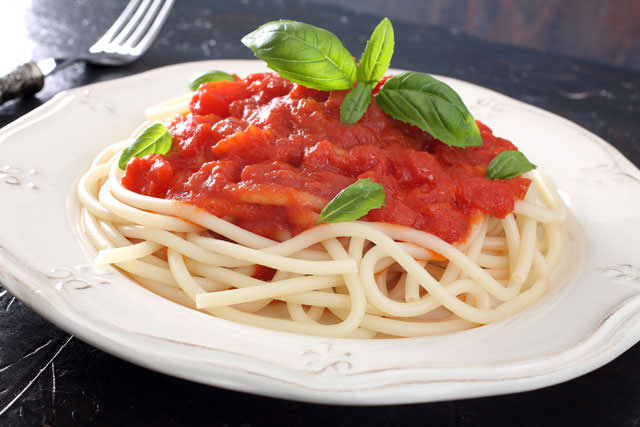 This mouth-watering meatless dish is a true Italian cuisine classic, and for a good reason. It's easy to prepare and it leaves no one dissatisfied.
Bon Appetite!
Ingredients:
16 ounces uncooked spaghettini
14.5 ounces diced tomatoes with garlic
1 fresh tomato, chopped
½ cup fresh basil leaves
1 tablespoon minced garlic
1 tablespoon olive oil
Freshly ground pepper, to taste
½ lemon, juiced
2 ounces soft goat cheese
Preparation:
Boil a pot of water. Add spaghettini and cook until al dente, usually between 8 and 10 minutes. Drain the spaghettini.
Put diced tomatoes, basil, fresh tomato, garlic, pepper and olive oil in a blender. Blend until chunky.
Put the tomato mixture in a bowl and then add the cooked spaghettini. Toss the bowl to mix. Sprinkle lemon juice over the spaghettini. Top with goat cheese before serving.
From Around The Web
Popular on Diet.st