Meatless Wednesday: Tortellini Primavera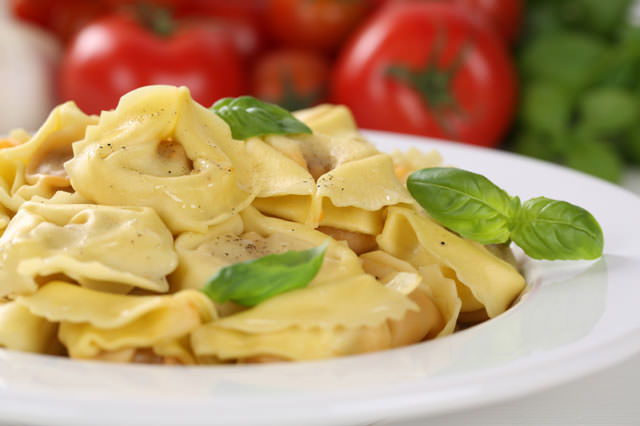 This delicious meal is great for your meatless menu. It's spring time, so you can easily put any vegetable you like in it. We chose broccoli for a core ingredient!
Bon Appetite!
Ingredients
1 14-ounce can vegetable broth or reduced-sodium chicken broth
2 tablespoons all-purpose flour
1 tablespoon extra-virgin olive oil
3 cloves garlic, sliced
1 cup shredded fontina cheese or 3/4 cup shredded Parmesan cheese
1 tablespoon chopped fresh tarragon, dill or chives or 1 teaspoon dried tarragon
1/8 teaspoon salt
4 cups chopped vegetables, such as broccoli, carrots and snap peas, or 16-ounce bag frozen mixed vegetables
1 16-ounce package frozen cheese tortellini
Preparation
Put on a large pot of water to boil.
Meanwhile, whisk broth and flour in a bowl. Heat oil in a large skillet over medium heat. Add garlic and cook, stirring, until just beginning to brown, 1 to 2 minutes. Add the broth mixture to the pan, bring to a boil and cook, stirring occasionally, until the sauce is thick enough to coat the back of a spoon, about 3 minutes. Remove from the heat and stir in cheese, tarragon (or dill or chives) and salt.
Add vegetables and tortellini to the boiling water; return the water to a simmer and cook until the vegetables and tortellini are tender, 3 to 5 minutes. Drain; add to the pan with the sauce and stir to coat.
From Around The Web
Popular on Diet.st