Mexican Bean Salad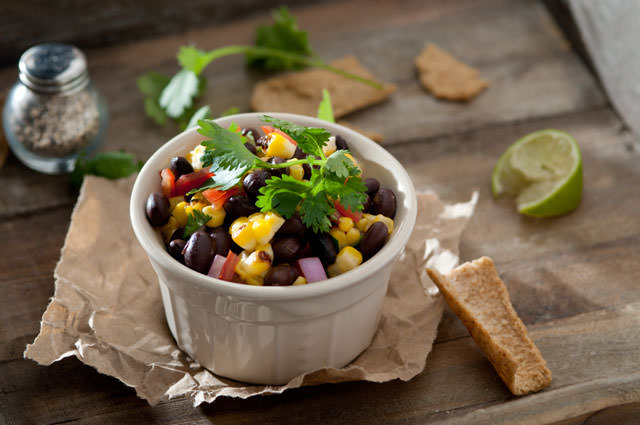 Total Time
1 hour 15 minutes
If you're looking for a refreshing, spicy, and colorful salad, this Mexican bean salad could very well be your ideal choice. Easy and fast to make, the salad is super delicious as well – what are you waiting for?
Bon Appétit!
Ingredients
1 can black beans, rinsed and drained
1 can kidney beans, drained
1 can cannellini beans, rinsed and drained
1 green bell pepper, chopped
1 red bell pepper, chopped
1 package frozen corn kernels
1 red onion, chopped
1/2 cup olive oil
1/2 cup red wine vinegar
2 tablespoons fresh lime juice
1 tablespoon lemon juice
2 tablespoons white sugar
1 tablespoon salt
1 clove crushed garlic
1/4 cup chopped fresh cilantro
1/2 tablespoon ground cumin
1/2 tablespoon ground black pepper
1 dash hot pepper sauce
1/2 teaspoon chili powder
Preparation
Put the beans, frozen corn, red onion, and bell peppers in a large bowl.
Whisk together the red wine vinegar, lemon juice, sugar, salt, olive oil, cilantro, cumin, black pepper, and lime juice in a smaller bowl.
Pour the olive oil dressing over the vegetables and make sure to mix them well. Chill the mixture thoroughly and serve cold.
From Around The Web
Popular on Diet.st