Mixed Vegetables Curry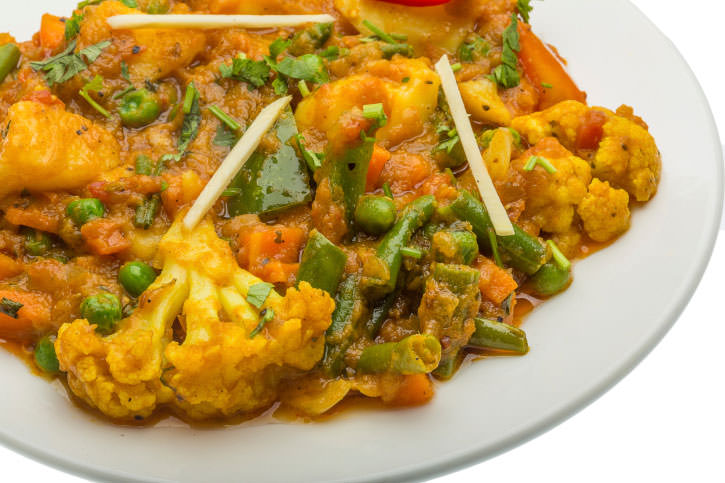 Winter is coming, and warmth is on high demand. We present you a great winter warmer. It's delicious, vegetarian, and full of flavor.  It contains healthy eggplant, and cauliflower. This is a great, comforting dish for cold winter days.
Bon Appetite!
Ingredients:
1 tablespoon vegetable oil
1 large brown onion, halved, thinly sliced
3 carrots, thickly sliced
3 large potatoes, cut into 4cm pieces
1/2 head cauliflower, cut into large florets
1 small eggplant, quartered, thickly sliced
1 teaspoon garam masala
1/4 teaspoon ground turmeric
2 teaspoons fennel seeds
1/4 teaspoon hot chilli powder
3 garlic cloves, finely chopped
3cm piece fresh ginger, roughly chopped
400g can chopped tomatoes
5 fresh curry leaves
1 cinnamon stick
Fresh coriander leaves, to serve
Preparation:
Heat oil in a large pan over medium heat. Add onion. Sauté, stirring for 8 minutes or until softened. Add carrot and potato. Cook, stirring occasionally, for 5 minutes. Add cauliflower and eggplant. Cook for 1 minute. Add masala, turmeric, fennel seeds, chili, garlic and ginger. Cook for 2 minutes.
Add tomato, curry leaves, cinnamon and 1 cup cold water to vegetables. Reduce heat and simmer, covered, for 20 minutes. Remove lid. Simmer for 15 minutes until vegetables are tender.
Season. Sprinkle with coriander. Serve.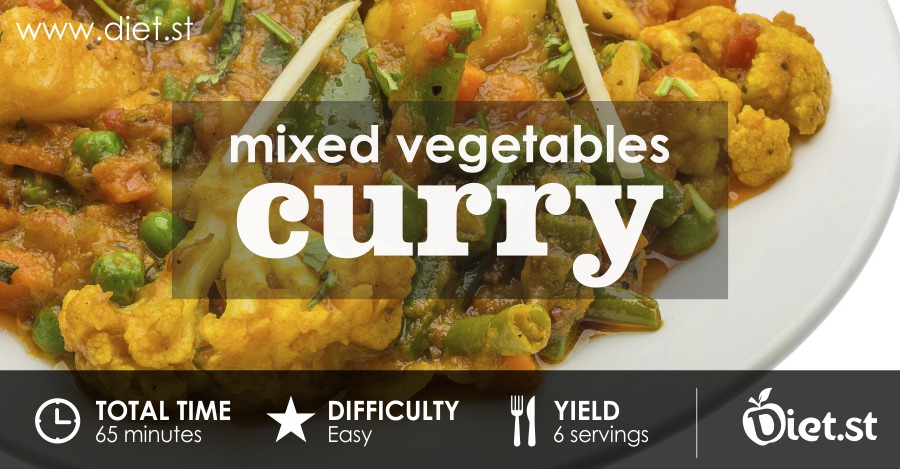 From Around The Web
Popular on Diet.st