Mushroom and Walnut Orzo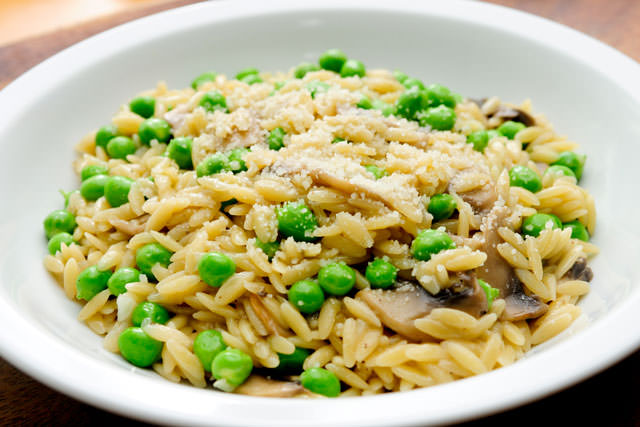 This hearty yet healthy wintery recipe truly can do no wrong. The earthy flavors and the home-cooking feel you will get with this dish will put a smile on everyone's face.
Ingredients
3 tablespoons olive oil
2 onions, chopped
1 pound sliced fresh mushrooms
1/3 cup walnuts, chopped
4 cups chicken broth
2 cups uncooked orzo pasta
salt and pepper to taste
Preparation
Preheat the oven to 350 degrees F. Spread walnuts on a baking sheet. Bake them for 10 minutes. Stir from time to time to ensure even roasting.
Heat the olive oil in a heavy saucepan over medium to high heat. Sauté the onions and mushrooms until they are golden brown.
Pour the broth in and wait for it to boil. Stir in the orzo pasta, reduce to low and cover the saucepan. Let it simmer until the liquid is absorbed by the orzo. If you discover there is still liquid in the pan, remove the cover and cook some more. Once the liquid is gone, stir in the walnuts. Season to taste.
Bon Appetite!
From Around The Web
Popular on Diet.st