Parmesan Spinach Balls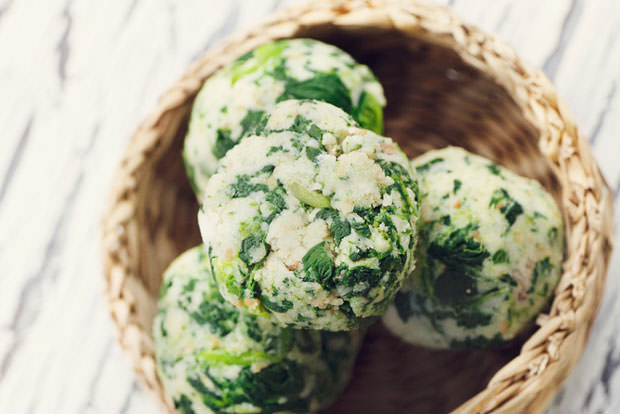 Nothing beats good appetizers. You'll definitely host a successful lunch or dinner party if you use these mouth-watering parmesan spinach balls to stimulate your guests' appetite.
Bon Appétit!
Ingredients
2 packages frozen spinach, chopped
2 cups seasoned bread crumbs
1 cup Parmesan cheese, grated
½ cup butter, melted
4 green onions, chopped
4 eggs
Salt and pepper to taste
Preparation
Preheat your oven to 350 degrees F.
Mix the spinach, bread crumbs, Parmesan cheese, butter, green onions, eggs, salt and pepper in a medium bowl.
Use the mixture to make balls, then spread them on a baking sheet.
Bake in preheated oven 10-15 minutes.
From Around The Web
Popular on Diet.st