Quick And Healthy Zucchini Fritters
Beside being easy to make these low calorie fritters are a perfect way to sneak in some veggies in your snacking. You can put some greek yogurt on top for that special pizzzaz.
Ingredients
1 1/2 pounds zucchini (2 large or 3 medium)
2 tsp salt
1/4 cup chopped parsley
1 small onion, chopped
2 eggg, beaten
1/2 cup grated parmesan
1/4 cup all-purpose flour
2 tbsp olive oil
Directions
Grate the zucchinis in a large bowl and toss in the salt. Let sit for 10 minutes and then squeeze out the liquid.
Mix all other ingredient in and stir until combined.
Pan fry spoonfuls of the mixture in olive oil while flattening them with spatula, 2-3 minutes per side or until golden.
Once finished, drain the fritters on a paper towel, set them aside and keep warm.
Fry the remaining mixture, adding more olive oil if needed.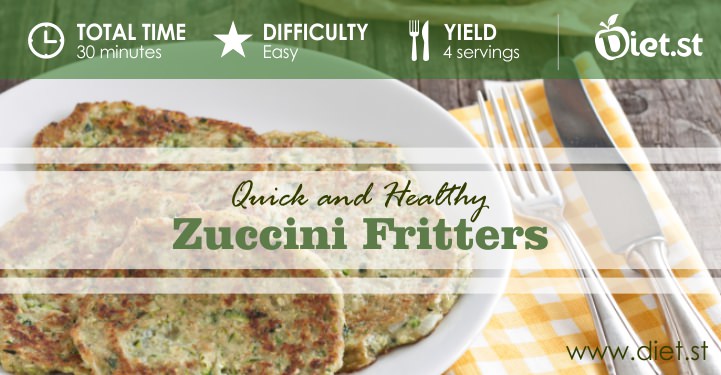 From Around The Web
Popular on Diet.st