Quick Low-Fat Quiche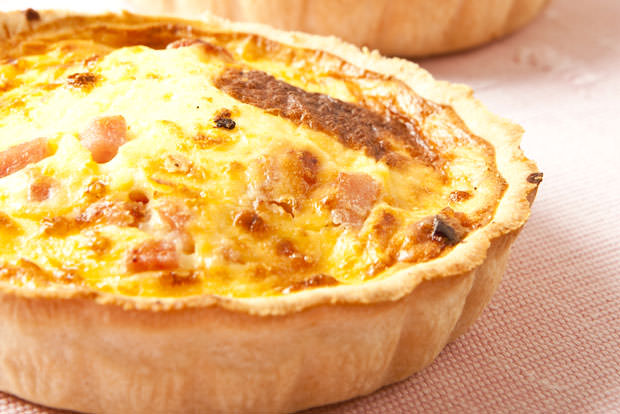 This recipe is ideal when you are short on time to make pastry crust, but still have the munchies for something delicious. You can even add any other goods you like, such as ham or shrimp.
Bon Appétit!
Ingredients:
4 ounces cut Swiss cheese
8 slices of bacon
4 beaten eggs
2 tablespoons butter
¼ cup chopped onion
1 teaspoon salt
½ cup flour
1 ½ cups milk
Preparation:
Put the bacon in a large and deep skillet. Cook it over medium high heat until it turns brown on all sides. Crumble the bacon, drain it and set aside.
Preheat the oven to 350 degrees. Slightly grease a pie pan.
Fill the bottom of the plate with cheese and crumbled bacon. Mix the eggs, butter, salt, flour, milk and onion. Whisk the mixture until smooth, then pour it on top of the cheese and bacon.
Bake in oven for 35 minutes, and serve. It can be put away for later, it's still tasty when cold!
From Around The Web
Popular on Diet.st