Quinoa And Black Beans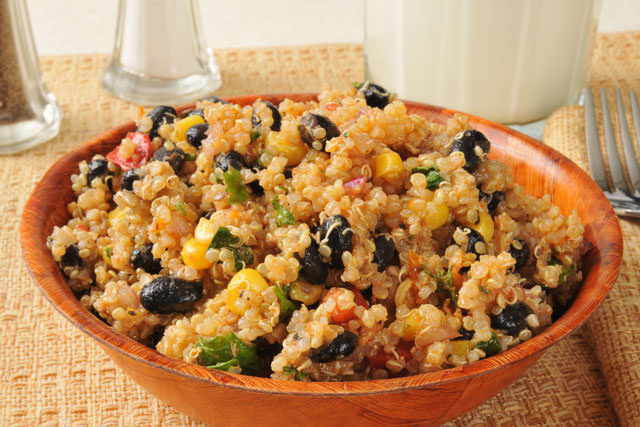 If you're a huge fan of rice and black beans, this dish is ideal for you. It's not just delicious, it is also a great source of protein and other nutrients.
Bon Appétit!
Ingredients:
1 tbsp. vegetable oil
1 onion
3 cloves garlic
¾ cup quinoa
1 ½ cups vegetable broth
1 tbsp. ground cumin
½ tbsp. cayenne pepper
1 cup frozen corn kernels
2 cans black beans
½ cup fresh cilantro
Salt to taste
Ground black pepper to taste
Preparation:
Chop the onion, garlic, and cilantro. Heat oil in a saucepan over medium heat. Cook onion and garlic for 10 minutes. Stir while cooking.
Stir in quinoa, cover with vegetable broth, and season with cumin, cayenne pepper, salt and pepper. Bring to a boil. Cover, reduce heat, and simmer for 20 minutes.
Stir frozen corn into the saucepan, simmer for 5 minutes, and add the black beans and cilantro.
From Around The Web
Popular on Diet.st