Salmon with Sticky Chili Sauce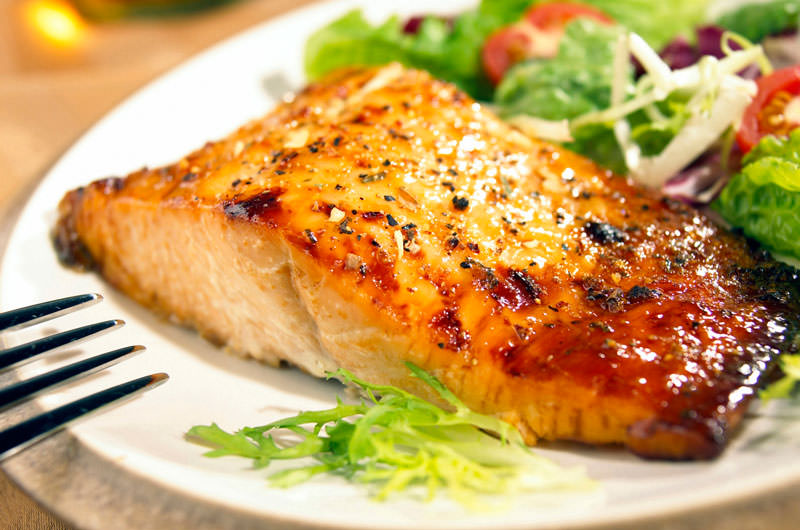 Salmon is packed with exceptional nutritional value and tastes fantastic covered in this sweet chili sauce. Salmon is high in calories and fat, but is actually very good for your health.
One of its main benefits is the amount of natural Omega-3. Serve with rice or a salad for a fresh and healthy meal.
Bon Appetite!
Ingredients:
1 tbsp fish sauce
4 tbsp chili dipping sauce
2 tbsp kaffir lime leaves
3 tbsp stir fry soy sauce
1 tbsp rice bran oil
4 x 200g (7oz) salmon fillets, skin on
To serve:
4tbsp freshly chopped coriander
Shredded spring onions
Fresh spinach leaves or lettuce, sliced cherry tomatoes
Preparation:
In a bowl, mix together the fish sauce, chili sauce, kaffir lime leaves and soy sauce.
Heat the oil in a frying pan until hot, then add the salmon and cook skin side down for 4-5 minutes until the skin is crispy and the bottom of the fish turns opaque. Turn it over and cook for another 3-4 minutes.
Wipe out the pan to remove excess oil, return the fish to the pan, skin side up and pour over the sauce ingredients.
Cook over a low-medium heat, spooning the sauce over the fish for 1- 2 minutes, until the sauce is sticky and the fish cooked through.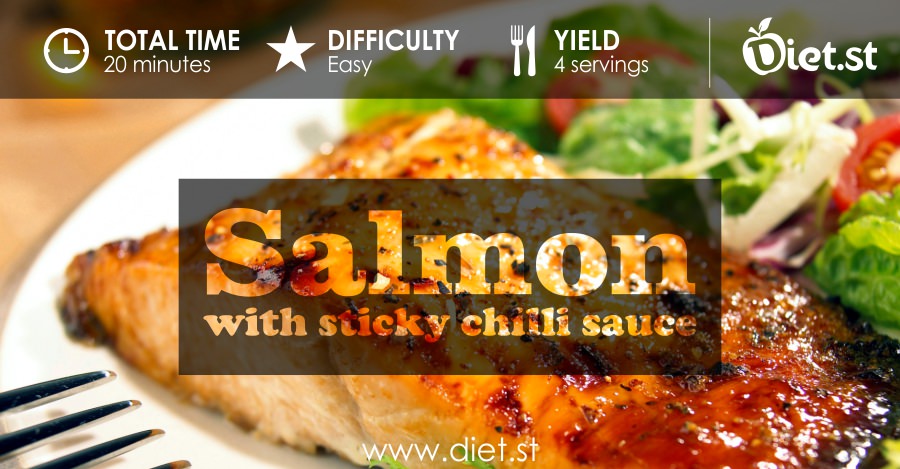 From Around The Web
Popular on Diet.st