Saucy Barbecue Ribs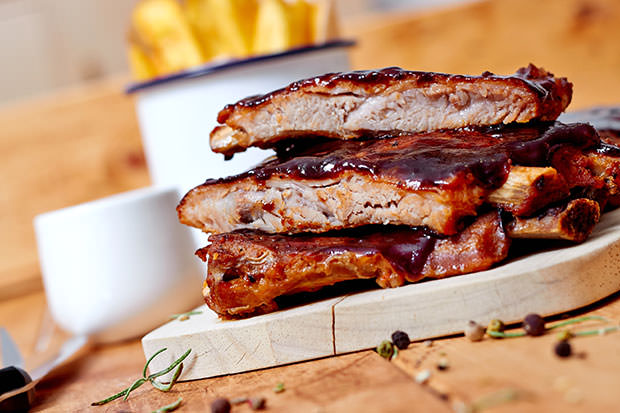 Time for some classic all-American barbecue! Preparation is pretty straightforward and the taste is to die for!
Ingredients:
2 ½ pound country-style pork ribs
1 teaspoon of ground black pepper
1 cup of barbecue sauce
1 tablespoon of garlic powder
2 tablespoons of salt
Preparation:
Place the ribs in a pot with enough water to cover them. Season with black pepper, salt, and garlic powder.
Bring the water to a boil and cook until the ribs are tender.
Preheat the oven to 325 degrees F (or 165 degrees C).
Remove the ribs from the pot and place them in a baking dish. Pour barbecue sauce over the ribs, cover the dish with aluminum foil and bake for 60 to 90 minutes, depending on the oven.
From Around The Web
Popular on Diet.st