Spicy Chicken In Balsamic Vinegar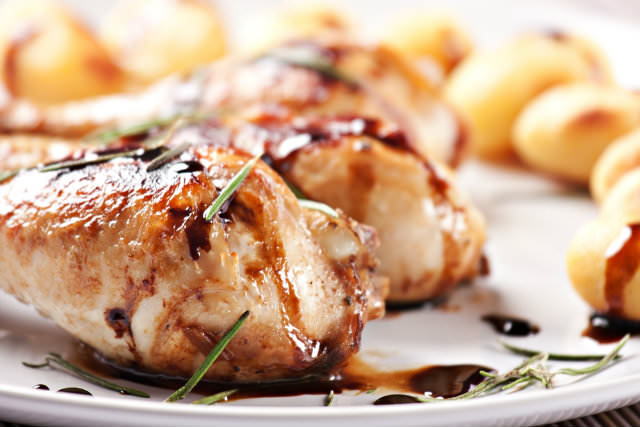 If you are a fan of balsamic vinegar, you will relish in this recipe. It very simple to make, has basically no preparation time and is absolutely delicious. You can serve rice as a side dish to it, or if you want to make it even healthier, go with Brussels sprouts.
Bon Appétit!
Ingredients:
4 chicken fillets
1/3 cup balsamic vinegar
1 can of diced tomatoes
1 onion
1 tsp. garlic salt
1 tsp. dried oregano
1 tsp. dried basil
1 tsp. dried rosemary
1 tsp. dried thyme
Salt and pepper to taste
Preparation:
Make sure that the chicken fillets are seasoned on both sides with pepper and garlic salt.
Thinly slice the onion.
In a preheated pan (medium heat) cook the chicken for three or four minutes, add sliced onion and cook together until the onion has browned.
At the same time add the tomatoes and balsamic vinegar, and all of the spices, then cook for about fifteen minutes, until the chicken is cooked through and juicy.
From Around The Web
Popular on Diet.st