Spicy Vegan Lemon Coconut Sauce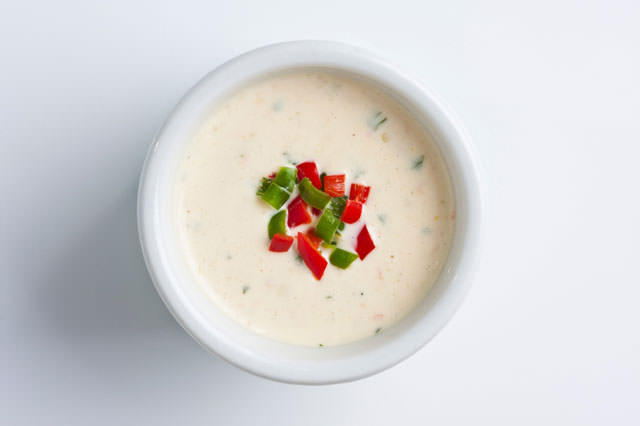 What makes this light sauce so delicious? Well, we're talking about garlic and green chiles worked into a paste, then bulked out with lots of scallions and cilantro. It can be used in variety of dishes and it can last longer if you make more of it and refrigerate. You just have to try it.
Bon Appetite!
Ingredients
1 clove garlic, peeled
1 medium jalapeno chile, deseeded and chopped
1/2 teaspoon fine grain sea salt
1 tablespoons sunflower oil
1 small bunch of scallions, thinly sliced (~8)
1/2 cup chopped cilantro
1 14-ounce can of coconut milk
3 tablespoons freshly squeezed lemon juice, plus more to taste
Preparation
In a mortar and pestle, smash the garlic and chile into a paste along with the salt. Or you can use a food processor. Add the oil and the scallions, and smash or chop a bit more. Add the cilantro, pulsing the food processor (if you're using it) just a few times.
Transfer the mixture to a jar or bowl, and whisk in the coconut milk, then the lemon juice. Taste, and adjust with more salt or lemon juice if needed. Store in a refrigerator for up to a week.
From Around The Web
Popular on Diet.st