Spinach Smoothie For Fast Cleansing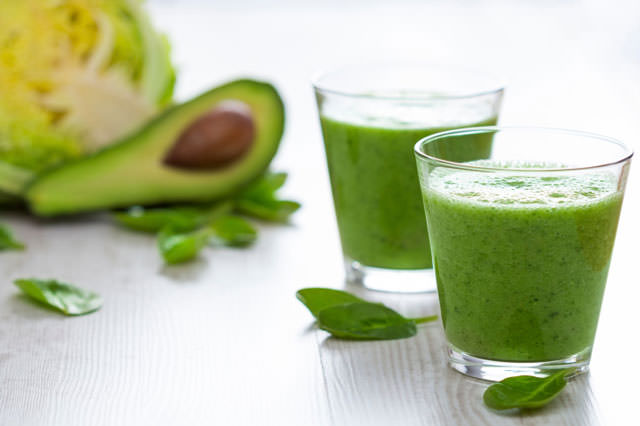 The freshest, fastest way to get your veggies is in a healthy smoothie. Try these easy recipe with superfood spinach and avocado to keep you young and cleanse your body.
Bon appetite!
Ingredients
1 1/2 cups apple juice
2 cups stemmed and chopped spinach or kale
1 apple—unpeeled, cored, and chopped
1/2 avocado, chopped
Preparation
Combine the apple juice, spinach, apple, and avocado in a blender and puree until smooth, about 1 minute, adding water to reach the desired consistency.
From Around The Web
Popular on Diet.st