Spring Blueberry Smoothie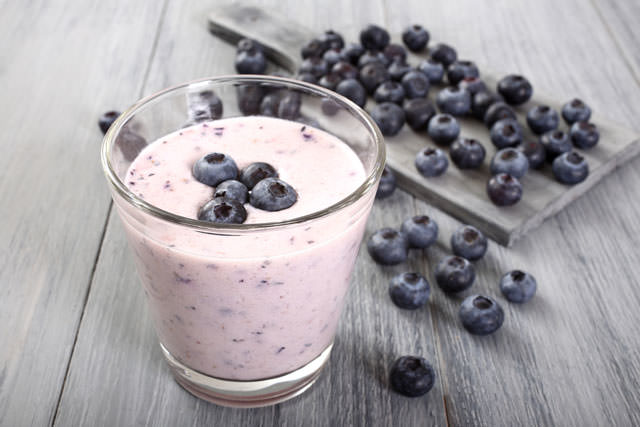 April is finally approaching, so it's time to start feasting on the delicious flavors Spring has to offer. Today, we have an amazing recipe for you: blueberry smoothies, which are more than perfect for a sunny day.
Bon Appétit!
Ingredients
1 ¼ cups Blueberry Juice cocktail, chilled
1 cup vanilla yogurt or vanilla frozen yogurt
¾ cup fresh blueberries, cleaned and rinsed
Preparation
Combine the blueberry juice cocktail and the blueberries in a blender.
Cover; blend on high speed until the mixture is smooth.
Add the yogurt and blend until thoroughly combined.
From Around The Web
Popular on Diet.st