Super-Healthy Banana Cookies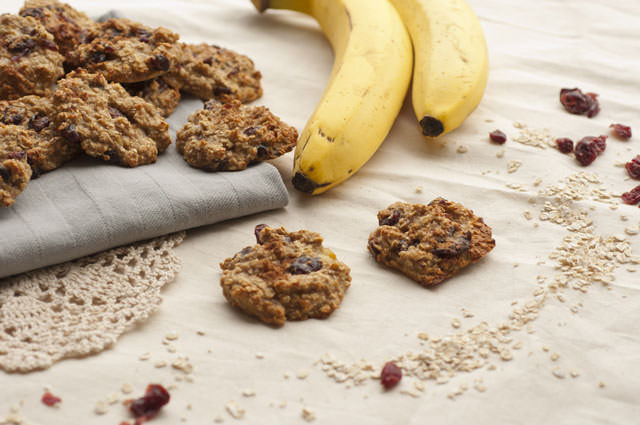 Who says cookies have to be unhealthy and fattening? As you will find out once you make these delicious and super healthy banana cookies, there is no reason to stop enjoying your favorite sweet snack just because manufacturers sell junk. With this simple recipe, you will be able to enjoy some of the most delicious cookies you have ever tried and they will come with almost no calories at all.
Ingredients:
3 ripe bananas
2 cups rolled oats
1 cup dates
1/3 cup vegetable oil
1 teaspoon vanilla extract
Preparation:
Preheat your oven to 350 degrees F.
Pit and chop the dates. Take a large bowl and mash the bananas in it. Add the dates, oats, vanilla extract and oil. Mix well and then let it sit for about 15 minutes.
Use two teasponns to drop the mixture onto cookie sheet, ungreased.
Bake the cookies for 20 minutes or until they turn light brown.
Bon Appetite!
From Around The Web
Popular on Diet.st