Super Healthy Zucchini Pasta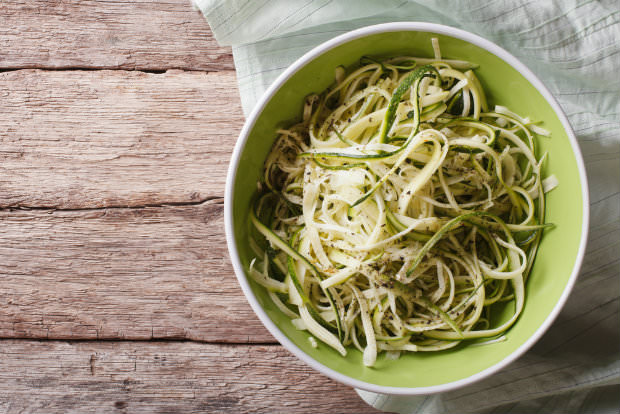 If you're craving some pasta love, and it's past 8 P.M. this zucchini pasta recipe will save your calorie count and your stomach, because it's light, very easy to make, not to mention it will be ready in no time.
Bon Appétit!
Ingredients:
2 medium zucchinis
¼ cup water
1 tbsp. extra virgin olive oil
Salt and pepper to taste
Parmesan to taste
Preparation:
Peel the zucchinis.
Using a vegetable peeler, cut zucchinis lengthwise, until you hit the seeds. Peel the zucchini from all sides, until you're left with only seeds, which you can throw away or save for another dish. After that, cut the zucchini strips thinner, into spaghetti shape.
Preheat a pan over medium heat, pour in olive oil and zucchini spaghetti. Stir the zucchini for a minute in hot oil, then add water and let it cook 5-7 minutes. Season to your liking and top with some Parmesan.
From Around The Web
Popular on Diet.st