Tasty Spicy Marinara Sauce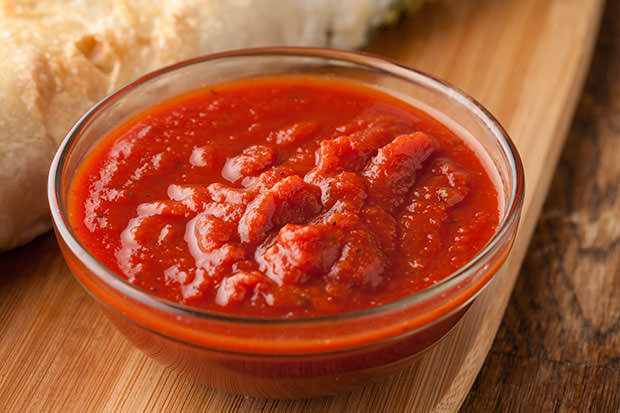 Very easy to prepare and incredibly tasty, even the pickiest child will love this on their pasta!
Ingredients:
2 (14.5 ounce) cans of stewed tomatoes
4 tablespoons of chopped fresh parsley
1 teaspoon of dried oregano
¼ teaspoon of ground black pepper
1/3 cup of finely diced onions
1 (6 ounce) can of tomato paste
1 clove of minced garlic
1 teaspoon of salt
6 tablespoons of olive oil
½ cup of white wine
Preparation:
Place the tomatoes, tomato paste, parsley, minced garlic, salt, oregano and pepper in a food processor and blend until you get a smooth mixture.
Sauté the onions in olive oil for two minutes and add the tomato sauce and white wine.
Let it simmer for half an hour. Stir occasionally.
From Around The Web
Popular on Diet.st