Traditional Hummus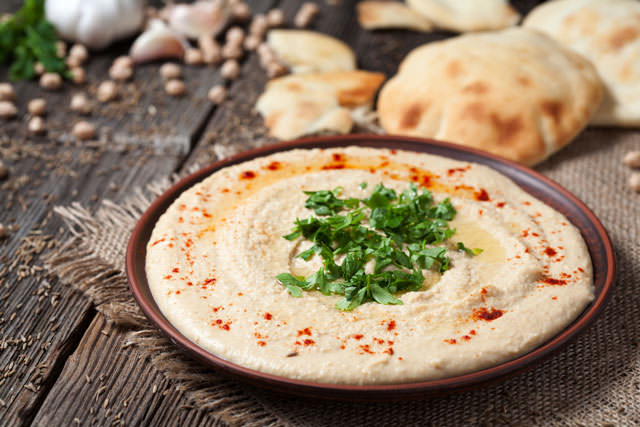 Hummus is solid proof that some of the best-tasting things in life are the simplest to make, so stop whatever you're doing and head on toward the kitchen – you'll be glad you did.
Bon Appétit!
Ingredients
1/3 cup tahini
¼ cup lemon juice
2 cups canned garbanzo beans
Salt to taste
2 cloves garlic
1 tablespoon olive oil
1 pinch paprika
1 teaspoon minced fresh parsley
Preparation
This recipe is as easy as it can get. Put the garbanzo beans lemon juice, tahini, garlic, and salt into a blender or food processor. Blend it until it is smooth, and then transfer the mixture to a serving bowl.
Drizzle olive oil over the mixture, sprinkle it with paprika and parsley, and voilà! You're done!
From Around The Web
Popular on Diet.st