Vegan Chocolate Cake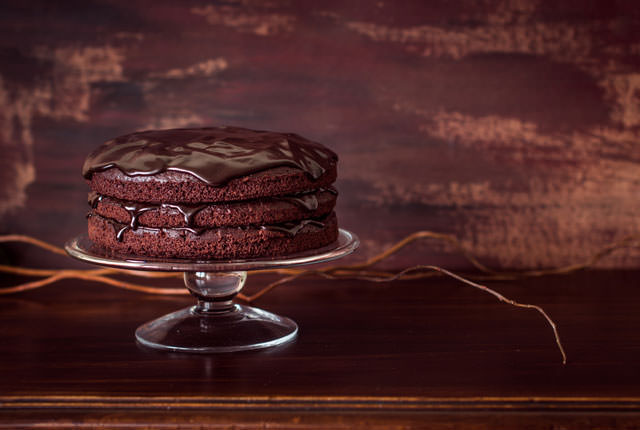 Yield
1 9x5-inch loaf pan
An incredibly simple, yet delicious cake. If you prefer, you can use rice flour or something similar to replace the wheat. You can also add chocolate chips and/or nuts.
Bon Appétit!
Ingredients:
1 1/2 cups all-purpose flour
1/4 cup cocoa powder
1 teaspoon baking soda
1/3 cup vegetable oil
1 cup white sugar
1/2 teaspoon salt
1 teaspoon vanilla extract
1 teaspoon distilled white vinegar
1 cup water
Preparation:
Preheat the oven to 350 degrees, then grease your 9×5-inch loaf pan.
Sieve together the sugar, cocoa, flour, salt, and baking soda. Add the oil, vinegar, vanilla, and water. Mix it all together until it is smooth.
Pour the mixture into the pan and bake it at 350 degrees for about 40 minutes. Remove from oven and give it some time to cool. That's it!
From Around The Web
Popular on Diet.st