Vegan Crepes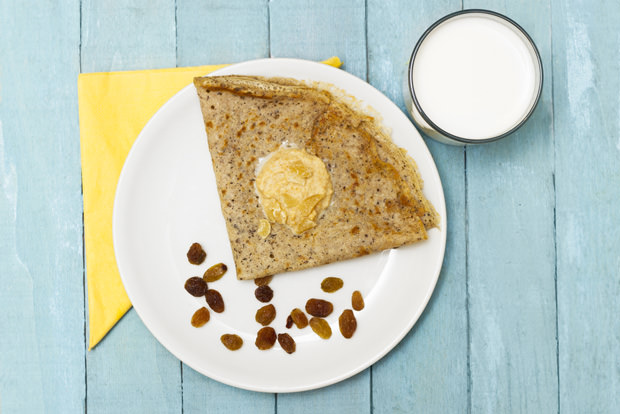 Total Time
2 hours 25 minutes
These delicious crepes will leave you begging for more. Just make sure not to eat too much, too fast – they can be quite heavy when consumed in larger quantities!
Bon appétit!
Ingredients:
1/2 cup water
1/2 cup soy milk
1 tablespoon turbinado sugar
2 tablespoons maple syrup
1/4 cup soy margarine
1 cup unbleached flour
1/4 teaspoon salt
Preparation:
Blend the water, soy milk, margarine, sugar, syrup, salt and flour in a large mixing bowl. Cover and then chill the mixture for about 2 hours.
Slightly grease a 6 inch pan with soy margarine. Heat until hot. Pour 3 tablespoons of batter into the pan. Swirl and shake the pan until the batter covers the entire bottom. Cook until golden, flip and cook the opposite side the same way. Repeat with remaining batter.
From Around The Web
Popular on Diet.st