Vegan Fajitas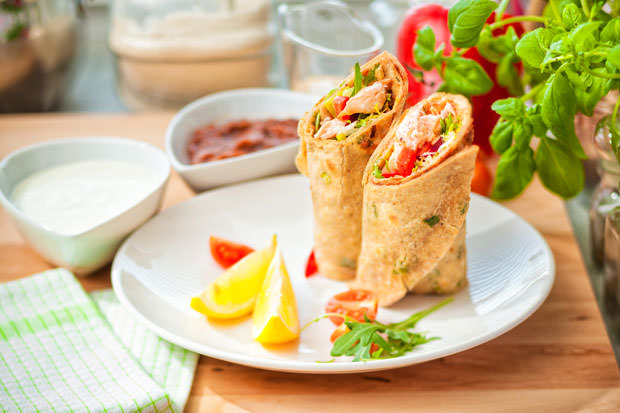 Total Time
1 hour 10 minutes
A truly wonderful meatless version of your traditional, everyday fajita! It can be prepared right away or in advance, depending on your liking.
Bon appétit!
Ingredients:
1/4 cup red wine vinegar
1/4 cup olive oil
1 teaspoon chili powder
1 teaspoon dried oregano
Salt and garlic and pepper
1 teaspoon white sugar
2 small julienned zucchini
2 medium small yellow squash, julienned
1 large, sliced onion
1 green bell pepper, cut into thin strips
1 red bell pepper, cut into thin strips
2 tablespoons olive oil
1 can whole kernel corn, drained
1 can black beans, drained
Preparation:
Put the olive oil, oregano, vinegar, garlic salt, salt, chili powder, sugar and pepper into a large bowl. Add the zucchini, onion, yellow squash, red and green pepper into the marinade. Marinate the vegetables in the refrigerator for a minimum of 30 minutes, just be careful not to go past 24 hours.
Heat the oil in a large pan over medium-high heat, then drain the vegetables and sauté them until they are tender (around 15 minutes). Mix in the corn and beans. Increase the heat to high for 5 minutes, until the vegetables are brown.
From Around The Web
Popular on Diet.st