Vegetarian Macaroni Salad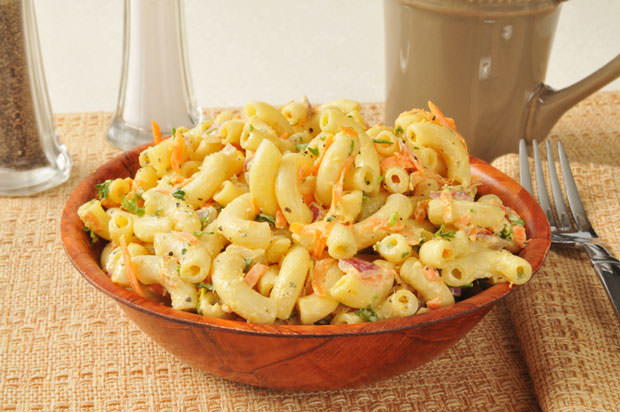 Total Time
4 hours 30 minutes
Everybody loves a good macaroni salad, and this recipe is bound to get you loads of compliments from your friends and family.
Bon Appétit!
Ingredients:
1 cup mayonnaise
4 cups uncooked elbow macaroni
2/3 cup white sugar
2 ½ tablespoons yellow mustard
¼ cup distilled white vinegar
Salt and pepper to taste
1 large chopped onion
2 tablespoons chopped pimento peppers
¼ cup grated carrot
1 green bell pepper
2 stalks celery
Preparation:
Pour water in a large pot, then put some salt. Bring the water to a boil and add the macaroni. Cook for about 8 minutes, then rinse under cold water and drain it.
Mix the vinegar, sugar, salt and pepper, mustard, and mayonnaise in a large bowl. Stir in the celery, pimentos, macaroni, carrot, celery, and green pepper. That's it, you're done, but you need to leave it in the refrigerator for at least four hours, although you'll get the best results if you leave it in overnight.
From Around The Web
Popular on Diet.st