Vegetarian Potato Leek Soup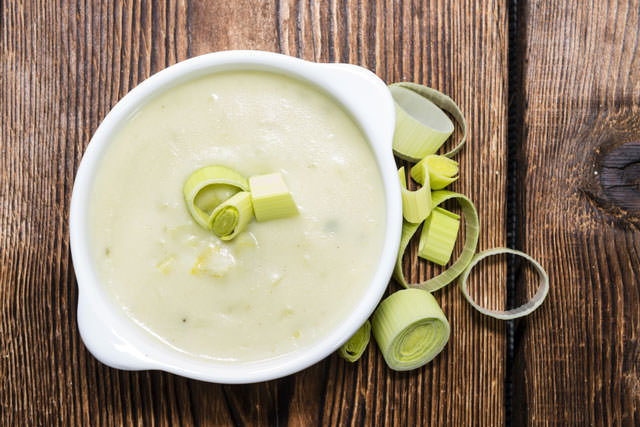 Soups don't necessarily have to be made with meat. In fact, soups are often packed with vegetables that are extremely nutrient-dense. This soup is not only healthy, it will keep you full for hours.
What are you waiting for?
Bon Appétit!
Ingredients
2 chopped leeks
¼ cup olive oil
1 container vegetable broth
1 cup of water
2 pounds potatoes
Pinch of cayenne pepper
¼ teaspoon salt
Preparation
Chop your potatoes into cubes, then heat two tablespoons of olive oil in a stock pot, medium heat works best. Cook and stir the leeks in hot oil until they are completely soft. Gradually add the remaining olive oil in smaller amounts as you cook the leeks.
Pour the vegetable broth and water into the pot and add the potatoes. Bring the entire mixture to a boil and reduce the heat to medium-low. Simmer for about 25 minutes.
Put the remaining potato mixture into a blender no more than half full. Pulse it a few times before you leave it to blend. Puree in batches until smooth, then stir cayenne pepper and salt into the soup.
From Around The Web
Popular on Diet.st