Vegetarian Reubens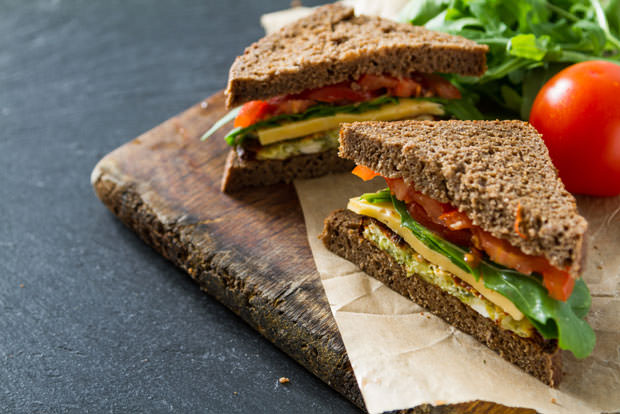 It's meat-free but not flavor-free! It's your easy-to-make alternative to the classic sandwich, suited for your vegetarian needs.
Ingredients
2 tablespoons butter
1 pound smoked Cheddar cheese, shredded
12 slices dark rye bread
2 tomatoes, sliced
1 cup thousand island salad dressing, or to taste
1 (16 ounces) jar sauerkraut, drained
Preparation
Take a large bowl and mix together the cheese and sauerkraut, then add the dressing to coat it, and mix thoroughly.
Butter each slice of bread and spread a thick layer of the cheese onto the unbuttered side. Top them with sliced tomato and another slice of bread.
Heat a large skillet to medium-high, then fry the sandwiches on both sides until the outside is toasty and the cheese is melted.
From Around The Web
Popular on Diet.st