Vegetarian Stuffing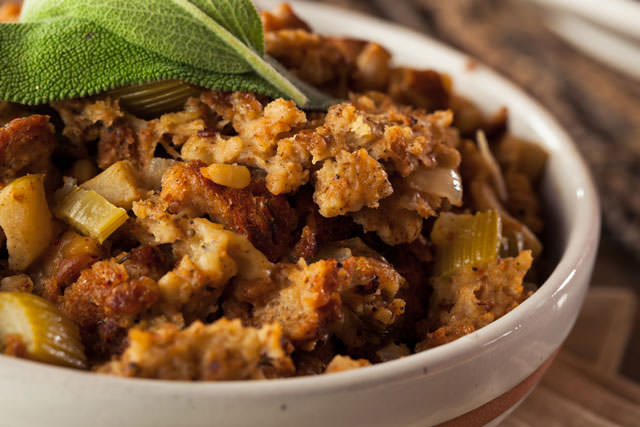 Everyone loves good stuffing. That is a fact. But, did you know that vegetarian stuffing can be just as delicious as the meat version? Learn how to make it and wow everyone.
Ingredients
1 (1 pound) loaf day-old bread
1 (10.75 ounce) can condensed cream of mushroom soup
1 (10.5 ounce) can vegetable broth
1/4 cup water
1 teaspoon poultry seasoning
1/2 cup wild rice, cooked (optional)
1/4 cup dried cranberries (optional)
1/2 cup chopped mushrooms (optional)
1/4 cup chopped walnuts (optional)
1/4 cup cubed apples (optional)
salt to taste
ground black pepper to taste
Preparation
Mix the bread, vegetable broth, cream of mushroom soup, poultry seasoning, water and salt and pepper to taste. Add optional ingredients to taste as well. Shape the mixture into a loaf and wrap it in nonstick foil.
Bake at 350 degrees F for an hour.
From Around The Web
Popular on Diet.st