Vegetarian Zucchini "Crab" Cakes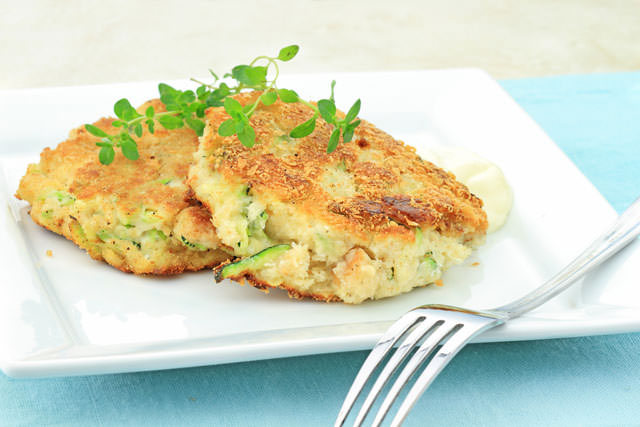 A great recipe to make crab cakes without actually putting any crab in them – a perfect opportunity for the zucchini to truly shine.
Bon Appétit!
Ingredients
1 egg, beaten
2 tablespoons melted butter
2 ½ cups zucchini
1 cup bread crumbs
1 teaspoon Old Bay Seasoning
¼ cup all-purpose flour
½ cup vegetable oil
¼ cup minced onion
Preparation
Combine the zucchini, butter, and egg in a large bowl. Mix in the crumbs, minced onion and seasoning.
Shape the mixture into patties and cover them in flour.
Take a medium skillet, heat the oil over medium heat, and fry the patties until they are crispy brown on both sides.
From Around The Web
Popular on Diet.st