Zucchini Fritters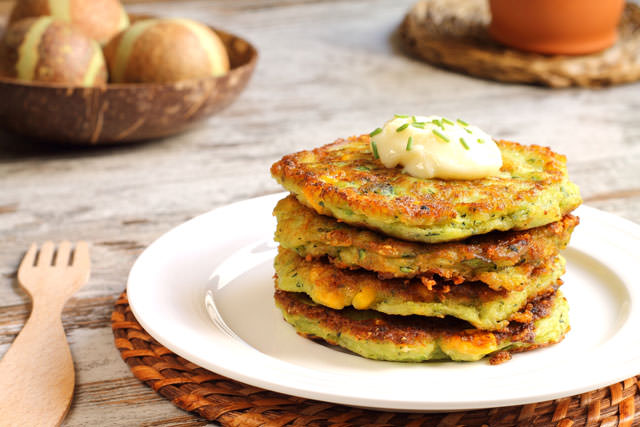 Consider zucchini fritters if you have leftover zucchini lying around and don't know what to do with it. These fritters are delicious and a great way to sneak some veggies to your kids!
Ingredients
2 eggs, beaten
½ cup of all-purpose flour
Salt to taste
½ cup of shredded mozzarella cheese
½ cup of grated Parmesan cheese
¼ cup of chopped onion
2 tablespoons of vegetable oil
2 cups of grated zucchini
Preparation
Put the zucchini, eggs, flour, onion, Parmesan cheese, mozzarella cheese, and salt in a medium-sized bowl. Stir until the mixture is evenly distributed.
Heat the vegetable oil in a skillet over medium-high heat. Drop the zucchini mixture in tablespoonfuls onto the skillet and cook for a few minutes, or until each side is golden.
From Around The Web
Popular on Diet.st