Gluten-Free Roasted Red Pepper Hummus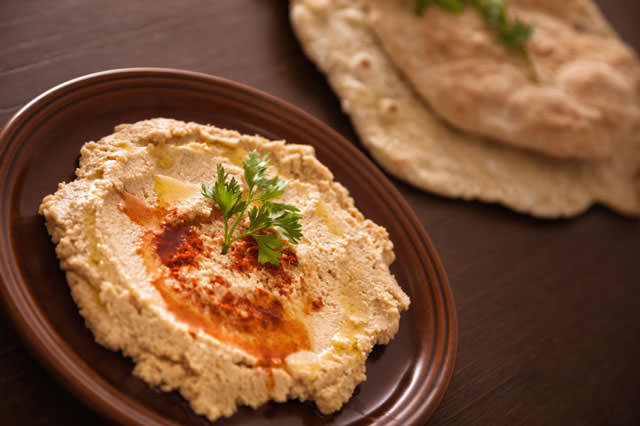 You need only five minutes to prepare this delicious gluten-free hummus, which is great for THE winter season and parties. It would be even better if you serve it with our vegan zucchini chips.
Bon Appetite!
Ingredients
1 16-oz. can chilled chickpeas or garbanzo beans, drained
Juice of one fresh lemon
2 tablespoons sesame tahini, sunflower seed or nut butter
4 cloves fresh garlic, peeled
1/3 cup roasted red peppers
3 tablespoons tasty extra virgin olive oil
2 tablespoons fresh parsley or basil, roughly chopped
sea salt, to taste
Preparation
Combine all of the ingredients in a food processor until creamy.
Taste and adjust the olive oil and seasoning to your taste. Cover and chill until serving.
From Around The Web
Popular on Diet.st